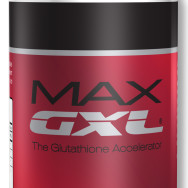 If you're a regular Max GXL user you'll soon have a chance to see the new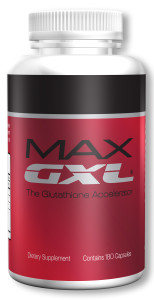 packaging.  Launched in November and coming as quite a surprise to those who were expecting to see their favorite red box show up with their autoship, the new MaxGXL features all 180 caps in a monthly dose packaged in a plastic bottle.
With the big, bold MAXGXL logo, there's no question about what product is inside, but the people who loved to carry their afternoon dose of MAXGXL around in their pocket or purse in one of the little 3-cap cello packs will – I'm sorry to say- be disappointed.
I'm not. I love the new packaging for two big reasons.
My MAXGXL takes up less space to store- I moved recently and my new kitchen is a lot smaller than the old one and I really appreciate how much less space this bottle takes over the old boxes in a sleeve.
Less Waste!  What a pleasure it is when a big company like Max International wakes up an stops wasting that cardboard (save those trees) and the non recyclable thermoset plastic from the old packaging.