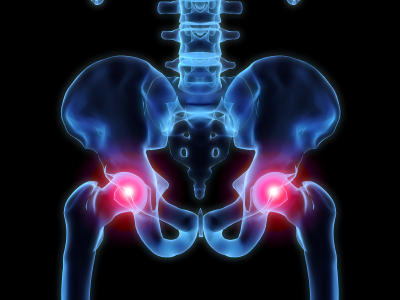 The biggest problems with inflammation are that it's a painful condition that can also quite destructive.
Inflammation is a process by which the body's white blood cells and chemicals protect us from infection and alien substances like toxins, bacteria and viruses. But, in auto immune diseases, the immune system inappropriately triggers inflammation when there are no foreign substances to fight off and creates damage to its own cells. Your immune system assaults normal tissues as if they are diseased or contaminated. When inflammation occurs, chemicals from the body's white blood cells are released into the bloodstream and/or affected tissues in an effort to rid the body of alien toxins. This release of chemicals increases the flow of blood to the immediate area and can cause redness, warmth and swelling . Unfortunately, the inflammatory process may stimulate nerves and cause significant pain.
Arthritis is a well known term that describes inflammation in joints. Some, but not all, types of arthritis are the fallout from misdirected inflammation. Some types of inflammatory arthritis include: rheumatoid arthritis, bursitis and tendinitis and Gouty arthritis.
While not all need to be present, the basic symptoms of inflammation are swelling, redness, pain or stiffness in the joint and a decrease or loss in function Another thing, inflammation might come with general "flu-like" symptoms; fever, feeling chilled, headaches, a lack of energy, lack of appetite and muscle stiffness.
While the immediate pain caused by inflammation is lousy enough, the increased number of cells and fluid can, in the long term, damage the cartilage (cushions at the end of bones) and joint lining. Inflammation can also attack organs. The type of symptoms depends on which organs are affected:
Inflammation of the heart (myocarditis) may cause shortness of breath or swollen legs
Inflammation of the small tubes that move air to the lungs can cause an asthma episode
Inflamed Kidneys (nephritis) can lead to elevated blood pressure or kidney failure
Inflammation of the large intestine (colitis) can cause diarrhea and cramps.
Pain might not be the first symptom of organ inflammation, since many organs don't have many pain-sensitive nerves.
There are a variety of treatment options for inflammatory diseases, but as a rule, the medical community seems to prefer prescription anti-inflammatories, pain medication, rest, exercise, and surgery to correct joint damage.
The goals of treating inflammation are to:
Avoid or modify activities that aggravate pain
Relieve pain with analgesics (pain-relieving medications) and anti-inflammatory medications
Help joint movement and muscle strength with physical therapy
Support the joints by using braces, splints or canes as necessary
What's missing are any preventative ideas or treatment courses designed to essentially help your body by increasing your antioxidant intake, making dietary improvements, reducing stress in your life and dealing with everyday toxins – because they truly are everywhere. Antioxidants support your immune system and help your body to fight toxins as are natural inflammation fighters.